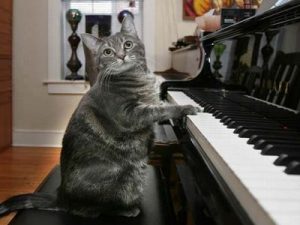 <Lesson Details>
Have you ever found yourself having a problem in singing? Come have a session with an experienced vocal trainer to bring yourself to the next level!!
Yojiro is trained in a various range of singing; from popular and rock music to musical theatre and opera, and has worked as a vocal supervisor in a number of productions.
Using his knowledge and skills in Alexander Technique, he will teach you how to observe your own physicality and be aware of the tensions, stress, and habits that you have been putting on to your body unconsiously. By letting go of them, you will be amazed to find how easy it is to sing!!
From professional to beginners, all levels are welcome. Please contact Yojiro via email address below.
info@theatrelapis.org
You can find the reviews from the existing clients on this page.
—————
○Session Menu
A) Professional Course
A-1) Voice Enhancement Course(£30/h)
Learning how to be aware of your physicality, we will work on getting rid of all the unneeded tensions and habits from your body, so that you can generate deep and relaxing, yet strong voice. This session is effective on your speaking voice as well. Yojiro will deal with your voice precisely note by note, from your belt voice to falsetto voice.
A-2) Advanced Course(£40/90mins)
In addition to what we do in "Voice Enhancement", we will also work on how you can apply the techniques to singing a tune. You will also learn the range of expression you can do in the song. This is perfect to develop your repertoire for auditions.
B) Non Professional Course (£30/h )
This course focuses on enjoying singing. From the basic vocal techniques to the storytelling through a song, Yojiro will teach you the most suitable way of singing for each client.
—————-
Skype session is also available, which costs £10 less than the prices above. If you have a piano at your place, Yojiro can visit you, which costs £15 extra for the travel. Otherwise, please choose one of the locations from the list below.
①Weekdays 10AM-6PM:
・Trainer's house in Elephant&Castle (SE17)
・The studio in Marble Arch(Central Line) (£9/h〜)
②Weekdays 6PM-10PM, Weekends 9AM-5PM:
・Trainer's house in Elephant&Castle (SE17)
・The Studio in Turnham Green(District Line) (£10/h )
Please come in clothes easy to move in. Feel free to bring something to drink.
---
Please check our cancellation policy
<Cancellation Policy>
Cancellation between 48h and 24h prior to the session:Half price will be charged(In Person session: £15、Skype session: £10)
Cancellation after 24h prior to the session:Full price will be charged(In Person session: £30、Skype session: £20)
---
You can plan your sessions flexibly. Please let us know several options of date and time you want to have a session with Yojiro. We will get back with the possible slots. Please feel free to get in touch with us if you have any inquiry.
---