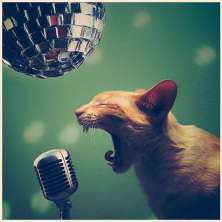 Our Artistic Director YOJIRO ICHIKAWA offers a private session for singing or acting. Please check the links below for the details. Feel free to ask us via email address below if you have any question.
当カンパニーの芸術監督:市川洋二郎による個別指導をご提供しております。
歌唱指導、演技指導、それぞれの詳細を以下のメニューからご確認ください。
ご質問・お申し込みは以下のメールアドレスからご連絡ください。
info@theatrelapis.org
The reviews from existing clients can be found on this page.
お客様からのご感想は、こちらのページからご覧いただけます。
<Training Menu レッスンメニュー>
Have you ever found yourself having a problem in singing? Come have a session with an experienced vocal trainer to bring yourself to the next level.
Yojiro is trained in a various range of singing; from popular and rock music to musical theatre and opera, and has worked as a vocal supervisor in a number of productions.
Using his knowledge and skills in Alexander Technique, he will teach you how to observe your own physicality and be aware of the tensions, stress, and habits that you have been putting on to your body unconsciously. By letting go of them, you will be amazed to find how easy it is to sing!!
From professional to beginners, all levels are welcome.
基本的な発声からミュージカルやポップス用の表現方法まで、幅広く教えます。演劇の方法論のひとつアレキサンダーテクニックに則り、自らの身体性と向き合って無理なく気持ちよく声を出すということを考えてみませんか?初心者の方も大歓迎です。ロンドン在住ですが、日本からの受講をご希望の方はskypeレッスンも承ります。
[Drama Training 演技指導]
イギリス演劇とアメリカ演劇、さらにはフィジカルシアターとミュージカルの方法論を織り交ぜた演出方法で、明確な台詞の詠唱方法や身体性への気付きなど、独自のアプローチで指導します。台詞のみのレッスンも承ります。ロンドン在住ですが、日本からの受講をご希望の方はskypeレッスンも承ります。詳細は上記のメールアドレスからお気軽にお問い合わせください。