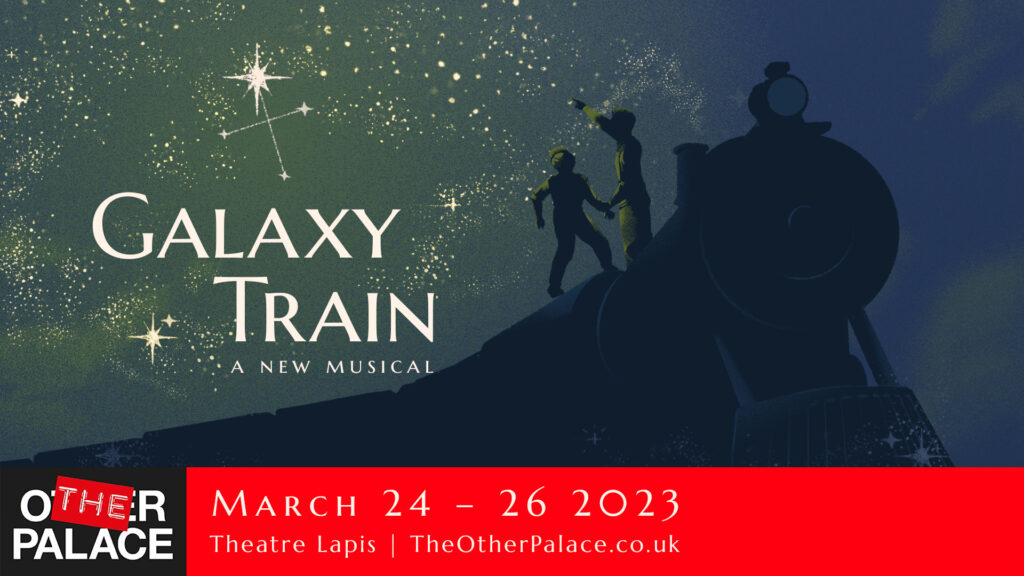 Théatre Lapis presents the concert version of GALAXY TRAIN, a new musical co-created by Yojiro Ichikawa and Eden Tredwell and based on the beloved 1927 Japanese novel 'Night on the Galactic Railroad' by Kenji Miyazawa.
This musical heralds another British-Japanese collaboration. Developed over lockdown, the piece received a Japanese-language workshop in Tokyo to audience acclaim. The song 'Those Stars' also won the Stiles & Drewe 'Best New Song Prize' in 2021. This concert marks the UK and English-language premiere of the show, and the introduction of a piece of famous Japanese literature to British audiences.
It tells the story of Giovanni and Campanella, two boys who find themselves on a mystical, mysterious train journey through the stars and into spiritual realms. Together they must reconcile their friendship, discover the secrets of life after death, and appreciate the meaning of sacrifice.
The show features a diverse cast, including Joey Zerpa-Falco (making his professional London stage debut), Misato Higashijima (Galaxy Train Tokyo, Bye Bye Birdie), Liam Murray Scott (The Shark is Broken, Avenue Q), Saori Oda (The Phantom of the Opera, The King and I), Juna Shai (Pearl and Dagger, Cats), Jordan Broatch (Anyone Can Whistle, LIFT), Sinéad Wall (Medusa in Monstersongs, 1446 the Musical).
It won the Stiles & Drewe 'Best New Song Prize' in 2021 for the theme song 'Those Stars'.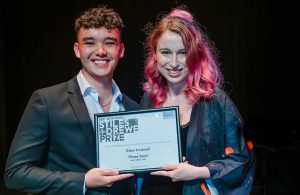 This will be its English language premiere to the UK audience after receiving a reading performance in Tokyo Japan.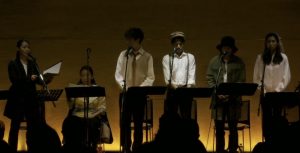 SCHEDULE
March 2023
24th 8pm
25th 3pm* 8pm
26th 3pm
*We are having a Q&A session following the Sat 3pm performance, in which we will discuss what the process was like to create this cross-cultural musical GALAXY TRAIN. The panel includes the creators, Yojiro Ichikawa & Eden Tredwell, Junko Takekawa (Senior Arts Programme Officer at The Japan Foundation) and others tbc.
LIVE STREAMING
Performances:
25th 3pm 8pm
Q&A Session:
25th 4:50pm
On-Demand:
From 27th for two weeks.
VENUE
The Other Palace Theatre Studio
TICKET
[In Person at The Other Palace]
£25
Can be booked here
[Live Streaming]
from £16
Can be booked here
CAST
Joey Zerpa-Falcon
Misato Higashijima
Liam Murray Scott
Saori Oda
Juna Shai
Jordan Broatch
Sinéad Wall
CREATIVES
Conceived/Written/Directed by Yojiro Ichikawa
Composed/Written by Eden Tredwell
Based on 'Night on the Galactic Railroad' by Kenji Miyazawa
Orchestrator / Musical Director: Gus Tredwell
Costume Designer: Naohiro Matsuo
Supporting Producer (Japan): Keiko Wada
Concept Arts: Nina Martinez
Produced by Théatre Lapis

GALLERY