CREATIVES
Natsumi Ishikawa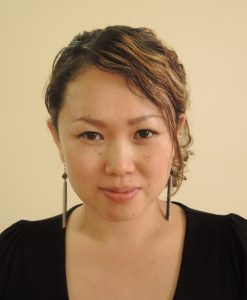 Natsumi is a Classical and Jazz Pianist and Composer, who was born in Japan and is now based in the U.K Graduating with a BA Arts honours degree in Jazz piano at Middlesex university, London. This allowed Natsumi to demonstrate her creative nature further and to have a positive impact on the diversity of her performance and composition.Her current music experiences include- Composing and directing music for an international Theatre project and producing animation and sound for a Japanese Media channel. Natsumi is a creative and dedicated musician who collaborates well and enjoys being part of a range of international projects.
Eden Tredwell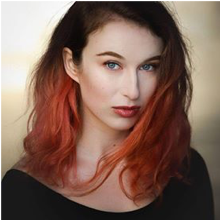 Eden Tredwell is a songwriter for both pop and musical theatre. Her first full-length musical 'Pearl and Dagger' had its initial reading performance at The Other Palace, and the social-distanced concert version was presented at Battersea Park. Other theatre work has been presented with the Iris Theatre, Signal, Newsfeed, and 10 to 4 Productions. She has also had pop releases with Universal, Sony and Good Soldier. She is an alumna of ICMP and the BML writer's programme.
ACTORS
Giorgio Borghes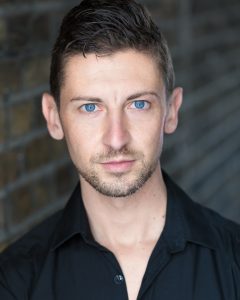 Originally from Gorizia (Italy) Giorgio moved to Bologna, where he graduated from the esteemed Bernstein School of Musical Theatre in 2007. Here he developed his talents as an actor, singer and dancer.
Giorgio went on to appear in numerous productions around Italy, including Theatre, Musicals and Opera:
Musical theatre: I Love You, You're Perfect, Now Change; Musical StarTS; Christmas StarTS; Scent of the Night and Vita a Corte, the Musical Opera: The Beggar's Opera; Il Maestro di Cappella and La Serva Padrona
In 2012, Giorgio moved to London to seek new opportunities. Further work followed, across a range of styles and genres including physical and experimental theatre. It's here that he began collaborating with The Alchemist Theatre Company and Theatre Lapis.
Musical theatre: Summer Magic (touring); One Night Only (Hippodrome Casino and Proud Cabaret); Elegies for Angels, Punks and Raging Queens (The White Bear); From up Here (Camden Fringe, Brighton Fringe); Rent (Halfway to Heaven) and A Little Bit of Life (The Bread and Roses) Plays: Moments; Minor Planets (both Chelsea Theatre); The Wedding Party (Actors Centre); One Flew Over the Cuckoo's Nest (Lord Stanley); Ken (Hampstead Theatre); River Lethe (Cockpit Theatre) and Liberty (Zion Chapel, Deptford) Physical Theatre: Liberation (The Vault Festival, The Place, Zoo Southside – Edinburgh Fringe); The Red Candle – Mermaids in the East (Brunel Museum) Immersive theatre experiences: Trapped in a Room with a Zombie; Trapped in a Prison Van and Undercover (all Trapped UK) Opera: Aida (South Downs Opera) Film and TV: Dilemma (Ian Tierney Productions); Night Driving (Signalhack Films); Rabbi Knows Best (The CANDO Productions) Voiceover: Shame of Italy (Blue Monday Productions); Expat Underground (Cecilia Gragnani)
Giorgio is a Drag Artist and is known, throughout the UK's cabaret scene, as Claudia F. Claudia has hosted and performed in several variety shows including One Night Only; Chinese New Year and Reach Out and Touch! – all directed and choreographed by Wilmot Mulley. In 2015 and 2016, Claudia reached several Heat Finals in Drag Idol UK. She is also a recording artist having released two EPs, entitled Am I Wrong? and Here and Now. Both tracks are available across all major digital music platforms.
Giorgio is also a DJ, producer and songwriter known as George Riavez.
You can follow him on social media @georgeriavez and @claudiafdq
Earle Figuracion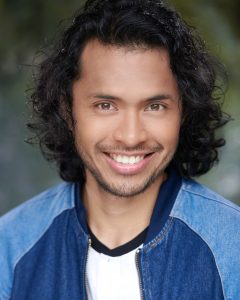 Earle is an actor-singer, storyteller, and voice artist who received his masters degree in Music Theatre from the Royal Central School of Speech and Drama with distinction. He has worked in plays and musicals in the Philippines and in Asia as well as with emerging work in the UK. He has also done commercial, TV, voice, and film work in the Philippines and internationally. He is currently a senior storyteller of Adarna House, and a faculty member of the University of the Philippines.
Earle is also the representative of the Manila office of Théatre Lapis
Instagram: @storytellearle
Twitter: @storytellearle
Facebook: facebook.com/storytellearle
Natsumi Kuroda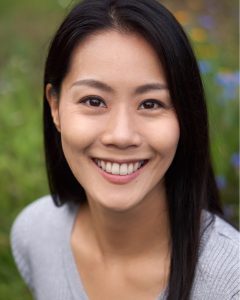 Natsumi was born and grew up in Tokyo. After graduating from Waseda University with a degree in theatre studies, she worked as an actor for a decade in Japan, with such as Theatre Seigei and Art in Asibina. Wanting to challenge herself and work internationally, Natsumi came to the UK in 2013, and retrained at the East 15 Acting School MFA Acting course. Since then, Natsumi has been critically challenging the role of theatre to widen the definition of 'we' by working in various countries including Egypt, India and Poland (Song of the Goat Theatre). Natsumi worked with Theatre Lapis in 'Pearl & Dagger' at The Other Palace and 'Letter from the Sea' at the New National Theatre Tokyo. Receiving the Best Actress Award at Russia's Art Okraina International Theatre Festival for her role in 'Hamlet!', Natsumi is now based in London. She was also awarded Best Female Performance in Nexus Film Awards 2019 for her role in 'The Nail That Sticks Out'. Natsumi will appear in the feature film 'The Fantastic Flitcrofts' in 2021.
Website: http://www.natsumikuroda.com